Kids in Capes! Superhero Walk/Run | Hometown Happenings
Sunday, June 11th, 2017, 1:00 PM, Lake Co Fairgrounds
Sign in from 11:30 – 12:45 pm
Please "like" our Hometown Happenings facebook page.
Calling ALL Superheroes!  Bring the entire family out for the Kids in Capes! Superhero Walk/Run – a  non-competitive event for everyone!  YOU & Your young superheroes battle villains and test your superhero skills at stations set up along the 2K course.  After you and your superheroes complete each station, you will collect puzzle pieces to solve a mystery!
Vote for Your Kid's Charity to shares in the proceeds or choose one of ours:
Girls on the Run of NW Indiana– Our GOAL is to provide lesson materials & snacks for one team.
Halos & Hooves – Our goal is to help in the purchase of a horse to provide riding therapy to kids in need.

Your Entry Fee Includes: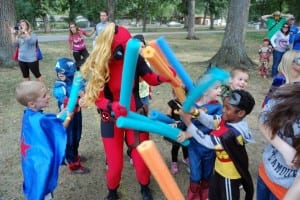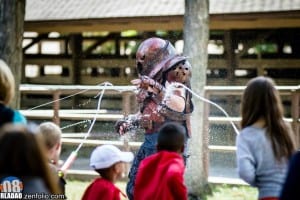 COST:  $20 for kids of all ages.  Parents are free.  Cotton shirts available through June 5th for extra cost of $12.
Event day registration: $30 for kids of all ages.  Limited number of shirts may be available for purchase at the event.
Refer a Friend! 
EARN back your entry fee! Simply share the link from your confirmation email with your friends via facebook, email. or tweets.  When they use your link to sign up, you receive $2 back on your credit card!
If you have any questions, email us at Tim@yourhometownevents.com
Advertising & Sponsor Information
Make a difference! Your generosity helps cover the costs of t-shirts, insurance, course management, etc. Please consider adding your business to our list of sponsors. Stop in and visit our current sponsors and thank them for supporting our events.
Kids in Capes Walk & Run

Calling all Superheroes! Bring your parents and test your superhero skills! Fight villains along the course as you do your part to save the world!

Starts: 06/11/2017 01:00 pm

Ends: 06/11/2017

Duration: 1 hours:

Lake Co. Fairgrounds, 889 S. Court Street

Crown Point, IN

46307

US


on Twitter


on Facebook


on Google+