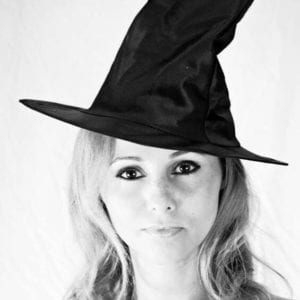 Witches Called-to-Run 5K | Hometown Happenings
Lake Co. Fairgrounds, 889 S, Court St., Crown Pt
Friday, October 27, 7:00 pm (6:15 pm sign-in)

Please "like" our Hometown Happenings  facebook page.
Witches are a symbol of the ultimate powerful woman!   We now summon  all witches and warlocks to come celebrate the magic and power of the women in your life.   For centuries, witches have seen as fierce, independent and powerful.  Now, it's our turn to encourage these traits in women of all ages!
Your Entry Fee for the Witch's Called-to-Run 5K includes:
Enjoy a Witch's Brew and snacks after the run
Find a pumpkin along the route & WIN a prize!
Special "Candy Dash" for the kids
Awards for Top Overall & Top 3 Finishers in each age group
DJ Halloween Party & registration in historic Fine Arts Building
Costume Prizes for Best "Individual" & "Group" Costumes!
Vote for YOUR local Women's charity to benefit!  Those receiving 20 or more votes will share in the proceeds.  We hope to help: Anew, Girls on the Run of Northwest Indiana, Mommy's Haven Maternity Home and St. Jude House.
Please consider donating diapers or laundry detergent to help moms in need.
Strollers are welcome!  Kids 3 & Under are free.

Cost: $20 for adults, $10 for kids.  $30 on event day.  Shirts extra $12 each & not included in entry fee & need to be ordered by October 20th.  A limited number of shirts may be available on event day at $12 each (not included in entry fee).  All sales are final.  No refunds or substitutions.  Shirts not claimed prior to race will be re-sold after the race.

The COURSE:  A 5K run/1 mile walk along the wooded paths and through the many shelters, making for a spooky night time run!
Registration/sign-in is at 6:15 pm.
Questions?  Email me at Tim@yourhometownevents.com
RACE AWARDS:
Top Overall & Top 3 Finishers in each age group
2016 Halloween 5K Race Results      2015 Halloweeb Race Results
2016 Halloween 5K Photos      2016 Photos by Andy Neal Photography
Advertising & Sponsor Information
Make a difference! Your generosity helps cover the costs of t-shirts, insurance, course management, etc. Please consider adding your business to our list of sponsors. Stop in and visit our current sponsors and thank them for supporting our events.
FamilyFlyer.com 

Witches Called-to-Run 5K

Calling all witches and warlocks, come celebrate the magic and power of the women in your life at the Witches Called-to-Run 5K, Friday, October 27th, 2017, Lake Co. Fairgrounds, Crown Point.

Starts: 10/27/2017 07:00

Ends: 10/27/2017

Duration: 1 hours: and 30 minutes

Lake Co. Fairgrounds, 889 S. Court Street

Crown Point, IN

46307

US


on Twitter


on Facebook


on Google+