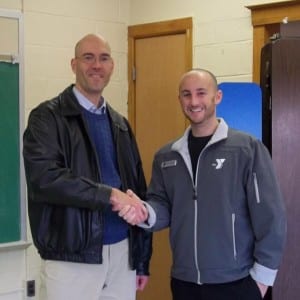 It's only 10 days before our first Santa Walk & Run in Hobart on December 8th.  As you know, each participant is able to vote for the charity they wish to see benefit from the event.  The top vote getters will then share in the proceeds.
Last year's overwhelming favorites in Crown Point were the Southlake YMCA, St. Mary's School and St. Jude House.  As of today, each of these organizations only has a few votes cast on their behalf.  So, who are the early vote getters?  The results may surprise you!  Here they are broken down by location:
Hobart on December 8th:  The early favorite in Hobart is River Forest Elementary in Hobart.  The next closest in the votes are Valparaiso High School and Crown Point High School.  I find this interesting as neither of these schools is in Hobart.
Highland on December 15th:  In Highland, the top vote getter as of this date is the Theater at the Center.  The next closest vote getter is Girls on the Run, a program that builds self-esteem and confidence in young girls through running.
Crown Point on December 22nd:   So far in Crown Point, none of the charities from last year are on track to repeat.  The early favorite in Crown Point is the Holy Family Child Care Center followed closely by the Highland Christian School.  Again, I find it interesting that one of the organizations that may benefit from this event may not even be located in Crown Point.
Was your organization or school listed among these early vote getters?  There is still plenty of time to register for one or all of the events and to cast your vote for them!  To register and be counted, click the link HERE.


on Twitter


on Facebook


on Google+