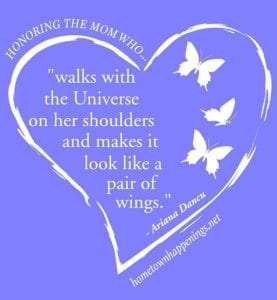 Notes for Saturday & Sunday!
Please, please, Please… if you can, come to EARLY packet pickup from 4:30 – 5:30 pm at Party Lane Balloons, Events & Costumed Characters, 192 W. Joliet, – it's on Joliet just west of the Square. Come Saturday & you have the chance at winning an AMAZING basket of bath items from Edgy by Nature.. This helps Sunday run MUCH smoother!!
🙂 You can also send a friend to pick yours up or pick up for a group. There is still sign in on Sunday if you can't make Saturday.
2) Registration and sign in opens at 7:00 am on Sunday. We will be at Shelter #2/3 which is between the playground and the horse arena. If you would, please park by the Grandstand and
walk to the shelter as that will keep cars off the race course.
3) We have lots to offer you before and after the run. First… bring extra money! Our photographer will be selling 4×6 family portraits that he can print off & frame right there. This costs only $5 & proceeds benefit Mommy's Haven! Also, if you didn't get a shirt, we will have shirts for sale for $12.
4) This event is hosted by Robin Rock, mid-day Host at 93.9 MY FM. Olympic time qualifier Anna Weber will also be joining us. This year, the run is being professionally timed. After the
race, there will be mimosas & a hot breakfast! And check out our Mom dogs & cats looking for their forever homes!
5) At the finish, some of the girls on my Girls on the Run team will be there to hand the Moms a flower. If you flower has a GOLD STEM, that enters you in a contest to WIN a $150 necklace with your kid(s) names engraved on it. We will also have a plank contest for a chance to win a wrap bracelet.
6) Our race awards will be named for Nolan Gold & were made by St. Mary's Pre Schoolers. Mom dogs and mom cats will be on hand as well looking for a forever home.
7) Finally PLEASE consider bringing household cleaning products, laundry detergent & baby wipes that we will be collecting for Teen mother choices of Crown Point.
Thank you as always for your interest and support!
Tim Fealy
Tim@YourHometownEvents.com


on Twitter


on Facebook


on Google+