Hometown Happenings is proud to announce the theme for our 2o14 Events… "We Can Be Heroes".
This year's events are designed to give participants the opportunity to be heroes themselves by helping to raise funds for the local heroes of our community.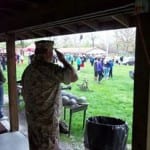 The schedule kicks off May 10th with the Beast Boot Camp 5K at the Lake County Fairgrounds. Designed and staffed by the US Marines, participants stop at various stations along the course to complete boot camp style exercises. Part of the proceeds from this event will be given to organizations that provide support to local veterans. Last year, funds raised were used to train therapy dogs for veterans suffering from post traumatic stress disorder.
On June 29th, the Public Enemy 5K Walk & Run returns to the Lake County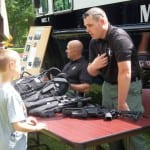 Fairgrounds. This prohibition era themed event will honor and raise funds for participating local law enforcement agencies.
Kids are the heroes at the September 6th Kids in Capes event, also at the Fairgrounds. Not only will your kids be able to test their superhero skills while fighting villains, they can also raise funds for local children's charities. More information about these events and others is available at HometownHappenings.net.


on Twitter


on Facebook


on Google+