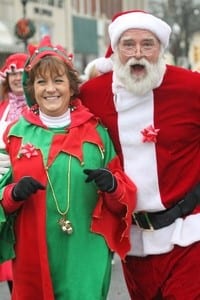 Hometown Happenings Santa Run, Walk & Ride
Saturday, December 22nd, 9:00 am
St. Mary's School, 405 E. Joliet St., Crown Point
Stay updated by "liking" us on facebook.  Thank you!
Started in 1982, this is a non-timed event for EVERYONE, no matter your ability.  The Santa Run, Walk & Ride is about spreading holiday cheer as hundreds of Santas in full Santa outfits (or Santa hats or other holiday wear) walk or run down Main Street!
Early packet pickup:  Tuesday, Dec. 18th, 5:30 – 6:30 pm, Carriage Court Pizza, 211 S. East St, Crown Point.
Your Santa Run, Walk & Ride includes: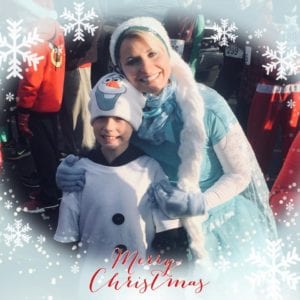 Can't run or walk?  Sign up to ride Molly the Trolley!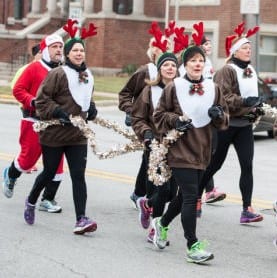 Cost thru 12/20:  $20 for adults, $15 for kids.   Kids under 3 are free.  Strollers are welcome.  Shirts extra $15 & must be ordered by December 13th.   After 12/20 & on Event Day:  $30 for all ages!
The Course:  A 5K Run and a 1 mile walk taking place on Main Street in Crown Point!  Be part of the spectacle as cars honk and people wave!
Event Schedule: 
8:00 am – Check-In for the event.
8:30 – am – Visit with Santa Claus.
9:00 am – 5k Walk & Run Starts.  Music by DJ Donnie.  Post-race snacks.
9:45 am – Costume Contest Awards
Please Note: If an event is canceled due to extreme weather conditions or unforeseen circumstances, this site will stay updated and the money collected (after expenses) will benefit the top charities.
Questions?  Email us at Tim@yourhometownevents.com
Advertising & Sponsor Information
Make a difference! Your generosity helps cover the costs of t-shirts, insurance, course management, etc. Please consider adding your business to our list of sponsors. Stop in and visit our current sponsors and thank them for supporting our events.
Carriage Court Pizza
FamilyFlyer.com 
Memory Keepers Gift Shop
OrangeTheory Fitness, Crown Point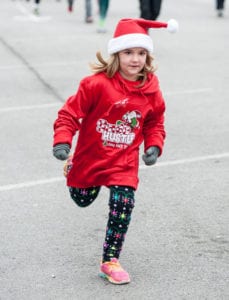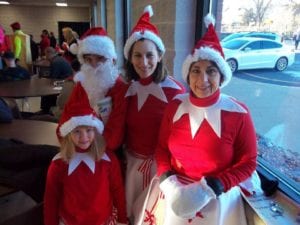 Hometown Happenings Santa Run, Walk & Ride
The Hometown Happenings Santa Run, Walk & Ride is a non-timed, non-competitive 5K Run & Ride & a 2K Walk that starts at St. Mary's Catholic School, Crown Point, IN. Saturday, December 23rd, 2017.
Starts: 12/23/2017 09:00 am
Ends: 12/23/2017
Duration: 2 hours:
405 East Joliet Street
46307
US


on Twitter


on Facebook


on Google+