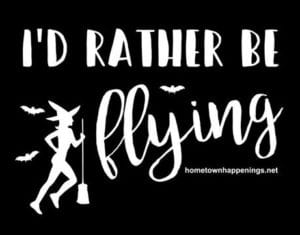 Imagine a night time run/walk on wooded paths and through dimly lit shelters.  Along the course, "witch hunters" are waiting for you, trying to remove the "flag" streamer from your arm.  If you make it to the finish with your flag intact, you "survive" and claim a prize!  This and more await you at this year's "Witches Called-to-Run 5K".
Witches have been known throughout history as being powerful women.  This event will allow us to celebrate the magic and power of the women in our lives.   Although the theme of this year's Halloween race has changed, many fan favorites return.  These favorites include the "candy dash" for the kids, "best costume" contests, and the "smashing pumpkins" contest.  This year, we will also be adding some new events including a "best pumpkin" contest where kids may enter a carved or painted pumpkin they bring from home.
Also new this year is the support for a very worthy cause.  Proceeds from this event will be used to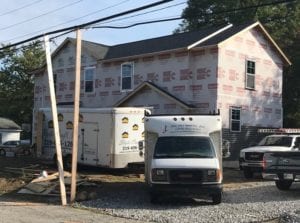 help furnish and decorate a bedroom, bathroom and small library in the new Mommy's Haven Maternity Home being built in Lowell, IN.  If you are participating in the race and would like to help in the decorating process, we will have an opportunity for you to sign up to volunteer at the event.
Thank you for your support of this event and we will see you on Friday, October 27th, 7 pm at the Lake County Fairgrounds for the "Witches Called-to-Run 5K"


on Twitter


on Facebook


on Google+