Hometown Books for Kids Cafe
September & October 2017
Locations:   Gary, Merrillville, Crown Point & Cedar Lake
Every child, no matter their parent's income level, should have books of their very own.
"A reader lives a thousand lives before he dies.  The man who never reads lives only one." ~ George R.R. Martin
Rachel Brazil is a local teacher who works with kids who read below their grade levels.  She commented that her job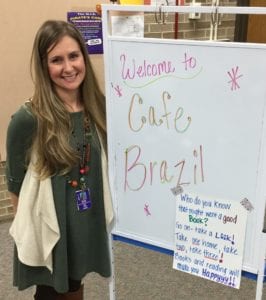 would be easier if kids had their own books at home so they could practice reading.  Oftentimes, when the book catalogs are passed around for kids to purchase books, they don't as their families cannot afford extra expenses.  And while they still have access to the library, there is something about owning your own books.
So, in the Spring of 2016,  Rachel set up a cafe in a spare classroom and called it "Cafe Brazil".  After their lessons, she allowed the students to come to the cafe she had set up.  Students would get juice and snacks while browsing the books that they could take home and keep!  In 2016, we delivered over 300 books into the hands of nearly 100 kids who attend her school  In the Spring of 2017, Rachel expanded the cafe to include other classes and, this time, the cafe delivered just over 1,000 books to 200 kids at her school.
Now, teaming up with TrueWealth Advising Group, the goal is to expand the cafe beyond just one school and share with more kids the "true wealth" of reading by bringing them their own books.  In September/October of 2017, we will be taking the cafe on the road to schools and community centers to deliver 2,000 books to over 500 kids in Gary, Merrillville, Crown Point & Cedar Lake.
Q):  How many books do you have right now?  So far this year, we have collected over 500 books.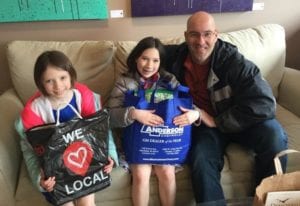 Q):  How can I help?  You can drop off your new and gently used children's books at the following locations:
Tour Dates of the Hometown Books for Kids Cafe
We are currently working on finalizing the dates and locations.


on Twitter


on Facebook


on Google+