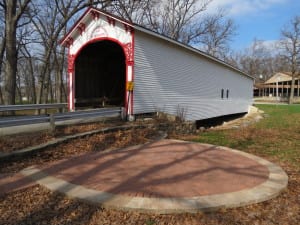 The historic Covered Bridge at the Lake County Fairgrounds is in need of repairs.  To aid in this effort, the Lake County Fairgrounds is hosting a Brick Fundraiser!  The bricks will be placed at the Covered Bridge Patio.  Honor or memorialize an individual, business or family by purchasing a brick on their behalf.
Fee:  $125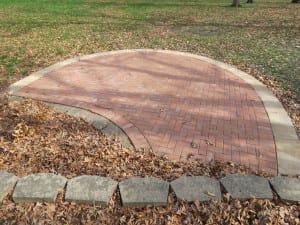 Lettering space:  Three (3) lines with fifteen (15) characters each. This includes any punctuation.
About the Covered Bridge:
The "Milroy" or "Shelhorn" Covered Bridge was built in 1878 over the Flat Rock River, south of Milroy, Indiana, by the A.M. Kennedy & Sons. The bridge was purchased in 1933 from Rush County, Indiana and was moved to this site at the Lake County Fairgrounds by Col. John Wheeler. John Wheeler, the son of the first Mayor of Crown Point, bought the bridge for $25 saving the structure from demolition. It measures 85 feet plus a 10 foot overhang by 16 feet wide and 14 feet high.
For more information, please contact: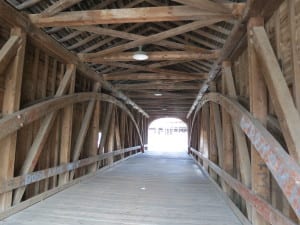 Claudia Carlson
Lake County Fairgrounds
889 S. Court St.Crown Point,IN 46307
219-661-3071
fax: 219-661-3072
lcfgso@yahoo.com


on Twitter


on Facebook


on Google+