Since the summer of 2012, Hometown Happenings has raised or donated OVER $30,000 to LOCAL organizations!   All of that is possible because of YOUR support for our events!
Below are some of the organizations that we support: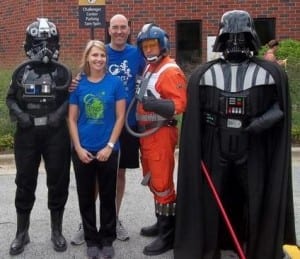 Challenger Learning Center of NW Indiana:  Since opening in 1999, more than 240,000 students and adults have participated in unique programs that inspire the continued exploration of the wonders around us – both here on our home planet and beyond.  Our mission is to create an exciting learning environment that challenges how teachers educate, students learn, and businesses operate. We seek to foster in the community a long-term interest in science, technology, engineering, and math.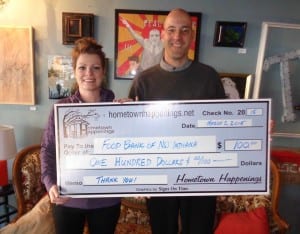 Food Bank of Northwest Indiana:  The Food Bank of Northwest Indiana was founded in 1982 and serves as a link for hunger relief to children, families and seniors throughout Lake and Porter Counties.  The Food Bank of NWI acquires, stores and distributes nearly 4.5 million meals annually through the 100+ partner agencies, including soup kitchens and food pantries, as well as hunger relief programs.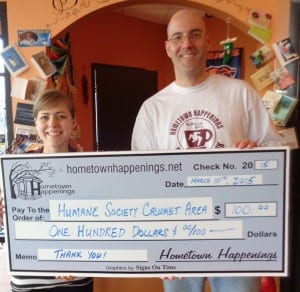 Humane Society Calumet Area: Working individually and in partnership with similar valued organizations, the HSCA creates a humane community for all animals through education, advocacy, and the promotion of respect and compassion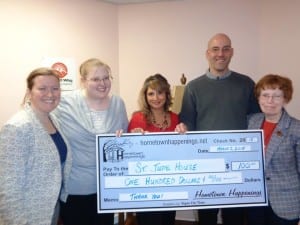 St. Jude House:  Located in Crown Point, Indiana, St. Jude House serves as a safe shelter for victims of domestic violence and sexual assault and their dependent children. We offer support to victims as they pursue violence-free lives. Nearly 400 adults and children come to St. Jude House seeking safety and peace every year. Since opening in 1995, more than 9,400 people have been served by St. Jude House.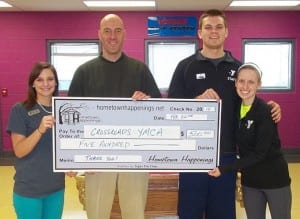 Southlake YMCA:  The primary purpose of the Southlake Branch YMCA is to put Christian principles into practice through programs that build healthy spirit, mind and body for all.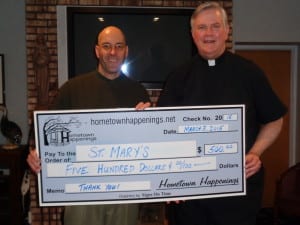 St. Mary's Catholic Church, Crown Point:  St. Mary's Church is a Faith Community of Disciples following Jesus Christ in the Roman Catholic Tradition.  At the crossroads of an historic past and a promising future, we are anchored in worship, education, service & hospitality.  Inspired by Mary, our patron and model of discipleship, we say "yes" to bringing Christ into our lives and into the world.


on Twitter


on Facebook


on Google+