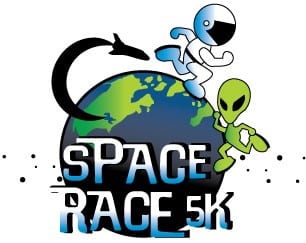 Space Race Glow 5K Run/Walk| Hometown Happenings
Saturday,  Sept. 23rd, 7 pm (Sign in 5:30 PM) at the Challenger Learning Center, 2300 173rd St, Hammond, IN
Stay updated by liking us on facebook. 
Your Space Race Glow 5K Run/Walk Entry includes:  
Night Time GLOW event with glow items to all participants.
Run your BEST time on our flat & fast course.
Bring 10 or more & receive your own private Planetarium Show! (Winners will be notified of available dates)
Rocket launch & "Best Costume" contest(s).
Star Wars characters, DJ Music, laser light shows, & science experiments that glow!
Make this your first 5K and receive a "My First 5K" Award!
Best Overall Male & Female, Top Masters & Age Division Awards.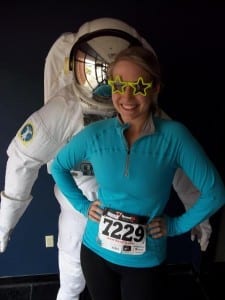 PROCEEDS from this event benefit the Challenger Learning Center of Northwest Indiana which gets kids interested in science, technology, engineering, and math by having them participate in simulated space missions!
COST thru September 21st:  $20.   Kids under 3 are free.  Shirts extra $12 & available thru September 15th.
After September 21 & Event Day:  $30 all ages.  Limited number of shirts available for purchase at the event.
Packet Pick-up:  From 5:30 – 6:30 pm on Race Day.
RACE AWARDS:  2016 Race Results
Top Overall, Top Master (40+), Clydesdale (Male 210+ lbs), Athena (Female 170+ lbs) & Top Three finishers in each age group.  Age divisions: 0-8, 9-11, 12-14, 15-19, 20-29,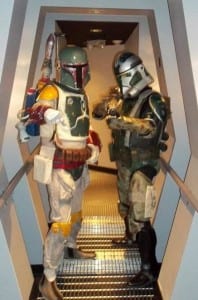 30-39, 40-49, 50-59, 60-69, 70+
OTHER INFORMATION:
Split times at every mile, refueling (water) stations on the course. Pets & strollers welcome.  No bicycles, skates, or other wheeled vehicles allowed on course.
Advertising & Sponsor Information
Make a difference at the Space Race Glow 5K Run/2K Walk! Your generosity helps cover the costs of t-shirts, insurance, course management, etc. Please consider adding your business to our list of sponsors. Stop in and visit our current sponsors and thank them for supporting our events.
Hometown Happenings Space Race GLOW 5K Run/2K Walk
The Space Race GLOW 5K Run/2K Walk is a timed 5K & Fun Walk benefiting & taking place at the Challenger Learning Center, Hammond, IN on Saturday, September 23rd, 2017, 7:00 PM
Starts: 09/23/2017 07:00 pm
Ends: 09/23/2017
Duration: 2 hours:


on Twitter


on Facebook


on Google+