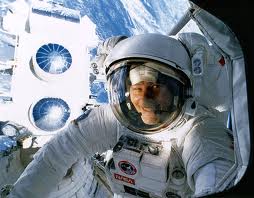 Astronaut Jerry Ross contacted us this past week to confirm that he will be attending the inaugural Space Race 5K Run & Walk.  A native of Crown Point, IN, Colonel Ross was the first human to be launched into space seven times.  He has logged over 1,393 hours in space, including 58 hours and 18 minutes on nine spacewalks.   He is still ranked second among United States astronauts for his number of space walks and his spacewalking time.
As a boy, Jerry grew up watching and was inspired by the Mercury 7 astronauts.  He knew then that he wanted to be part of the space program and kept that as his goal throughout his life.  In attending the Space Race, Jerry hopes to inspire other children the way he was inspired by encouraging them to pursue a future in science, technology, engineering and math.  Jerry will also be personally involved in the Age Division Awards given to those participants who place in their age group.
Jerry Ross' attendance is not the only exciting news about this year's event.  A Family Science Night will be awarded to the school or organization that has the most participants come out to support The Space Race.  Already some schools are actively campaigning to make sure their schools win this special prize!
Other activities planned for The Space Race will be a space-themed costume contest, laser light shows in the Center's planetarium, and science activities for the kids.  Special "My First 5K" Finisher awards will be given to athletes who are completing their first 5K at The Space Race.


on Twitter


on Facebook


on Google+