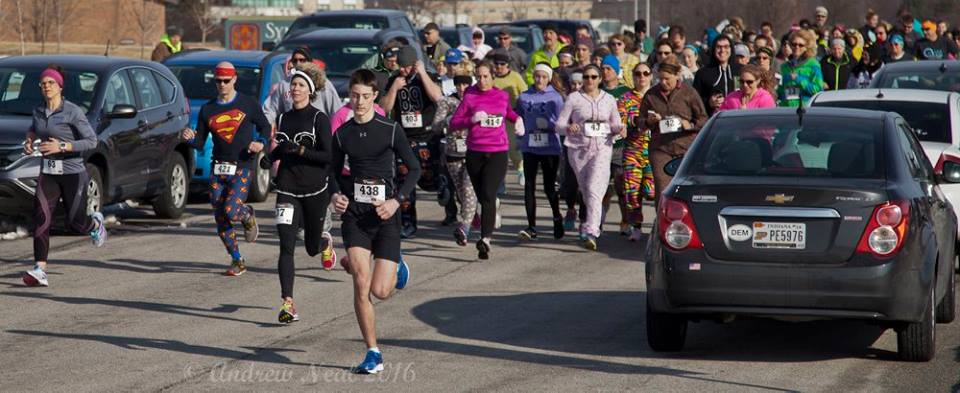 Hi everyone –
Just wanted to send a follow up note thanking all of you for coming out and supporting this event. If you knew the amount of time that goes into the planning and execution of the event it might frighten you. Saturday night I was up until midnight with last minute preparations and then woke up at 4 am to load the truck and head out to mark the course. I have also been blessed to have some really great friends who help in the preparation and help out on race day as well.
For me, the big payoff is what happens after the race. This is what I wanted to share with you. We get runners of all abilities and I love having you all out there. But the runners I am most proud of are the ones who spent Sunday morning with us completing their first 5K! Well done!
Besides the accomplishments on the course, you helped us achieve many more goals before and after the event. Girl Scout Troop 35133 sold 65 boxes of cookies! What will they do with their money? Among their projects, they are going to make Jared Boxes (filled with fun activities and toys) for sick children at Luries Children's Hospital in Chicago! If you missed buying from them, they will be rejoining us for our Glow Irish 1 Mile Run the evening of St. Patrick's Day.
You also bought lots of shirts and other items from the girls at "Let's Bead Cancer". They raised over $150 that will go towards their Relay for Life team to fund cancer research.
Our main reason for the run was to gather new and gently used books for kids who needed them. With your help, we collected 527 kids' books that will get into the hands of these young readers. I remember how much I loved reading as a kid and having my own shelf of books. This is most likely a project we will continue through the year.
Here are the race results.
Here are the photos.
Please "like" our facebook page.
Please join us for another race soon! Next up is the Glow Irish One Miler the evening of St. Patrick's Day. https://www.yourhometownevents.com/runs-walks/
Thank you again for coming out, making it a great time, and for helping our community!
Tim Fealy


on Twitter


on Facebook


on Google+