Participate in the Santa Walk & Runs and collect sponsor pledges for YOUR school, church or favorite local charity.  All you need to do is register (see below) for one or all of the Santa Walk & Run events and then collect pledges.  Everything you collect goes directly to your organization. 
To Register:  Online registration.   Mail-In Registration.
Not sure what organization to support?  The following is a list of charities that can use the funds this holiday season:
Bethel Church Youth Ministries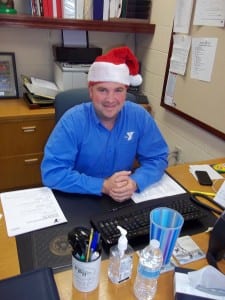 – Bethel Church wishes to raise money for their various youth programs.
Calumet Striders Youth Running programs – The Cal Striders hope to supplement the costs involved with their kids participating in various racing events.
Crossroads Regional Chamber of Commerce – Support the Chamber's efforts to raise money for students over age 21 who are returning to school.
Crossroads YMCA – The YMCA needs fund to replace broken and outdated equipment in their kids activity room.
GEMS at New Life Christian Reformed Church – A church-based youth program for girls that builds self-esteem while helping them to grow in their relationship with God.
Girls on the Run – GOTR develops confidence in girls through exercise, positive reinforcement and encouraging role models.
Humane Society Calumet Area – The HSCA wishes to raise funds for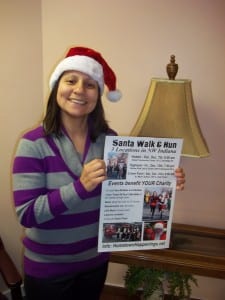 food, supplies, and medical treatment for the animals in their care.
Northwest Indiana Cancer Kids Foundation – The NICK Foundation wishes to raise money for "bed side shopping" Amazon gift cards for families currently in treatment.
St. Jude House, Crown Point – They wish to raise money to replace the heating system in the youth acitivity room.
St. Mary's School, Crown Point, IN – St. Mary's hopes to raise money to supplement programs for their students.