Photos with Santa Benefit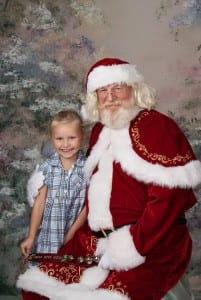 Photos with Santa Benefit
Saturday, November 21st, 9 am – 3 pm.
First United Methodist Church, 352 South Main Street, Crown Point, IN
Have your kids photos taken by Edda Taylor Photographie.
For a $25 donation, you will receive a $200 photo package including (2) 5×7's and (8) wallets.
Proceeds  to benefit:
Mommy's Haven Maternity Home

– will offer

single pregnant women, with no means of support, the opportunity to choose life for their unborn baby. God has called us to respond to this need by providing a safe, free-of-charge, home to all women who are feeling helpless and hopeless while facing an unplanned pregnancy

St. Jude House

– serves as a safe shelter for victims of domestic violence and sexual assault and their dependent children. We offer support to victims as they pursue violence-free lives. Nearly 400 adults and children come to St. Jude House seeking safety and peace every year. 

Families affected by Rett Syndrome – Rett Syndrome is an awful neurological disorder seen almost exclusively in females, and it messes up almost everything she tries to do! Rett is the leading genetic cause of severe impairment in girls~ most cannot speak, walk, or use their hands.

To schedule an appointment:  Call 219-662-9500 or email eddataylor@sbcglobal.net
Sponsored by:
What other family events would you like to see?  Let us know!  Email Tim at Tim@yourhometownevents.com


on Twitter


on Facebook


on Google+