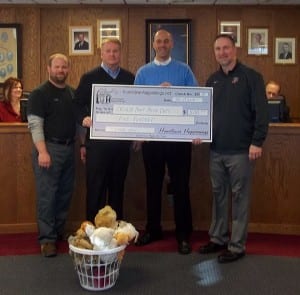 The Hometown Happenings Hub City Half Marathon & 5K wants to partner with you in making a difference for our community.  We are offering several incentives to encourage your organization to form a team and support your cause!  And because your team can include both half marathon and 5K runners & walkers, anyone can do this!
Our Charity Partners: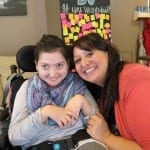 Girl Power 2 Cure.
Raising money to support local families whose girls have Rett Syndrome, a neurological disorder found in girls that affects their ability to speak, use their hands & walk.  
Contact: Mimi Burke at 219-776-5503
Information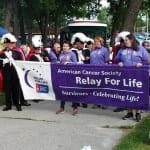 Relay for Life of South Lake County.
Raising money to support the many programs the American Cancer Society has in our community.
Contact: Shelly Shahbaz at 219-742-2630
Information
How does my organization get involved?
We will give you a discount code for your team members to enter when signing up online so they save money on their entry fee.  Half marathon runners & walkers will receive $10 off.  5K runners and walkers will receive $5 off.  Email Tim@yourhometownevents.com to receive your organization's discount code.
We encourage you to set a goal for your participants to raise a certain amount of money on your behalf.   For instance, if you had 10 members and they each raised $100, that would mean $1,000 for your organization!  The amount you ask participants to raise is up to you.  It should at least be a minimum of $50 per person ($500 to your charity) as we want to make it worth our mutual efforts to raise the money.  And all the money raised stays with you.
Once you have 10 members on your team, we will add your organization to our website and encourage others to participate on behalf of your cause.  We will also give you a table at the event and recognize your organization before the race.  In addition, you may also want to host one of our water stops.  We will be giving a cash prize to the organization with the best water stop.
Once you have 20 members, we will not only do all that was mentioned in #3, but we will also include your logo on the back of the shirt given to every participant.


on Twitter


on Facebook


on Google+