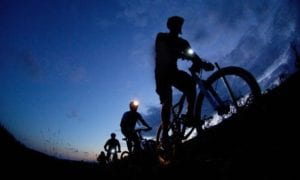 Hometown Nite Ride | Hometown Happenings
Saturday, July 29th, 2017, 8:30 PM
(7:30 pm sign-in)
Cafe Fresco, 1 N. Court St., Crown Point.
105 N. Court St, Crown Point
Join us for our FIRST ever NITE Ride!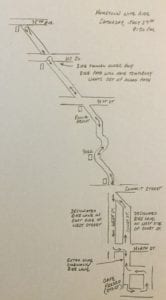 10 mile NIGHT time bike ride for all ages starting in downtown Crown Point & going up & down the bike trail.  At the event:
Starts with a Bike Parade around the Courthouse.
Prizes for "Most Decorated/Lighted Bike(s)".
Pick up a playing card at 5 stops along the route & enter our poker contest (no purchase necessary to participate).
Rider support from A1 Cycle Center.
Cost:  $15 for Ages 8 & up – riding under your own power
Free for kids being pulled in a trailer or with Mom/Dad on back of bike
Event day registration is $25 all ages.
Registration: Sign in starts at 7:30 PM at Cafe Fresco, 1 North Court St.  Event day registration is $25 all ages.
Helmets required & will be checked prior to ride.  No helmet = NO ride! As this is a new event, if we have 50 or less participants, your fee will be refunded & we will reschedule.
The COURSE:  An out and back,  non-timed 10 mile ride leaving from the downtown Square and to the bike path and back.
Questions?  Email us at Tim@yourhometownevents.com
Advertising & Sponsor Information  
Make a difference! Your generosity towards the St. Pat's Pre-Parade One Miler helps cover the costs of t-shirts, insurance, course management, etc. Please consider adding your business to our list of sponsors. Stop in and visit our current sponsors and thank them for supporting our events.
A-1 Cycle Center
FamilyFlyer.com
Hometown Nite Ride
Non-competitive ,10 mile night time bike ride leaving from downtown Crown Point on Saturday, July 29th, 8:30. Must register at http://www.signmeup.com/120554
Starts: 07/29/2017 08:30
Ends: 07/29/2017
Duration: 2 hours:


on Twitter


on Facebook


on Google+