These businesses work with Hometown Happenings in making our community more active, fun and all around better place to live.  Please join us us in showing our appreciation by patronizing their businesses.  If you are a business, please consider becoming a Hometown Supporter.
Premium Sponsors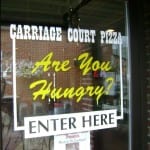 Carriage Court Pizza has been proudly serving Northwest Indiana for over 25 years. Our hometown connection and flavors hard to beat by major chains continue to draw customers both old and new.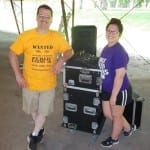 DJ Donnie:  From a simple house party, kids party, school dance, to the most formal wedding, I can provide the exceptional service you need with excellent pricing while fulfilling your requests to make your event the best it can be.  From your favorite oldies to the newest Top 40 radio hits, I have the music to make you dance.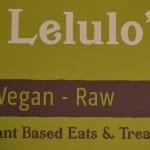 Lelulo's offers vegan & raw cuisines of both the sweet and savory kind. Available at markets and for personal chef services, parties, catering and more.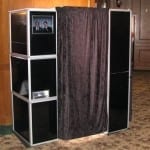 Memories in Minutes is proud to be providing photo booth rentals to Chicago, Northwest Indiana, South Bend, Indianapolis and Southern Michigan. Memories In Minutes Photo Booth Rentals is one of very few companies that offer unlimited photo strips per each photo booth session, meaning that everyone that enters the photo booth will receive a photo strip.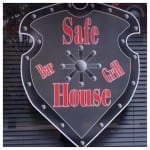 Safe House Bar & Grill is a clean, non-smoking, full-service bar with homemade food and friendly staff. Play darts, watch a game on one of eleven TVs, enjoy weekend night life and outdoor seating.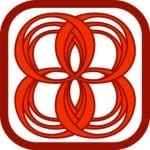 Symphony of Crown Point is Northwest Indiana's newest Medical Resort™. The 66,598 square foot building offers 30 service-rich, well-timed Assisted Living apartments and 70 Recovery Suites™ for those in need of top-of-the-line nursing and rehabilitative care. The majority of the rooms are single-bed rooms with private bathrooms. The handsomely-appointed design and hotel-like environment is comfortable and engaging with concierge-style delivery of services and intergenerational activities. It includes a rehab center, movie theater, game room, restaurants, walking trails, Wi-Fi, an onsite chef and other amenities.
Sponsors
Cafe Fresco
CrossFit Crown Point
Great Harvest Bread Company
Kauffman Chiropractic
NWIndianaLife
Veterans Cafe & Grill


on Twitter


on Facebook


on Google+